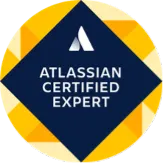 Eliminate inefficiencies between IT Ops, Dev, Support and deliver great experiences to employees as well.
We work together to define the right ITSM model for organising as the core teams, services and tools needed to streamline processes and costs.
Setting the context – constraints, needs, why it's important ITSM
Almost every organisation today relies on IT systems to deliver services to both internal and external customers.
As companies go digital, they realise that every team must operate at the same speed. Development and IT support teams must come together to respond to business changes and deliver successful digital experiences quickly or risk becoming irrelevant.
At the same time, customers have higher expectations than ever from contracted services. When the risk of downtime means significant lost revenue and hostile customer reactions, the stakes of meeting those expectations are higher than ever.
But traditional service management tools and processes keep teams in place, are inflexible and introduce functional separations, limiting project visibility due to complex workflows and expensive modules.
he benefits of adopting an ITSM model are countless and have an impact on the entire organisation, among the most important being the alignment of IT teams with business priorities, the facilitation of interdepartmental collaboration, the merging of IT and development teams by simplifying project management, improving the coordination of requests for support services, faster response to major incidents, and the list goes on.
Life in Codes knows what helps teams work better together. Whether you are a growing team looking to standardise their service management practices, or an Enterprise organisation looking for a faster and more flexible ITSM solution, through our ITIL expertise and Atlassian tools, we define and implement the right ITSM model for your organisation.
More powerful IT services through Life in Codes ITSM solutions
Benefit from a comprehensive ITSM solution tailored to your organisation's needs
We help you size your projects, services and application portfolio and, based on the findings, design the right ITSM solution based on your needs and constraints.
Complete configuration and implementation plan for Jira Service Management
We customise the most critical workflows in JSM: agile project planning, incident management, ticket management, risk-free data migration, to meet your goals on time and maximise the value of Jira Service Management.
Save costs and buy only what you need
We make sure you only invest in the technology you need. We provide cost-effective ITSM solutions, and pre-defined modules aligned to ITIL practices and work closely to integrate add-ons and key applications, providing support along every step of the way.
Maintenance and training to expand your team's capabilities
With end-to-end ITSM services, you get full system maintenance and unlimited support. We support the team with training and practical advice to ensure you use the tools to their full potential.
Recommended Atlassian products and services
Jira Service Management
Confluence
Alert management and incident communication
Opsgenie
Statuspage
Alert management and incident communication
Access
Licensing and counselling
Business process analysis
Configuration audit
Implementation
Migrations
Maintenance & Upgrades
Training
Licensing and counselling
Licensing and counselling
We make sure you choose the right mix of products, add-ons and packages, helping you reduce administration costs.
Read more
Business process analysis
Configuration audit
Implementation
Migrations
Maintenance & Upgrades
Training