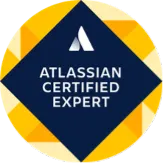 Modernize and automate processes, align teams and optimize resources to increase efficiency in new product development and shorten time to market.
We support you at every step of the deployment activity with agile planning, application maintenance, setting up feedback loops, and infrastructure optimisation for lower development costs.
As organisations grow, each team adopts its own work style. This comes bundled with different suites of tools and separate objectives. Digital transformation is almost impossible without well-defined collaboration between the various teams that build and run IT systems.
DevOps focuses on the rapid delivery of IT services by adopting agile practices, aiming to improve collaboration between development and operations teams so that the development, testing, release and operation of software products can occur faster and more reliably.
DevOps principles of shortening feedback loops and encouraging continuous learning and experimentation are the ways digital transformation can become a reality.
We support these principles with DevOps solutions that automate and integrate processes between software development and IT teams so that teams are more aligned, more competitive in the market and deliver faster.
More aligned teams and faster releases
DevOps health check for resource optimisation
We perform an assessment of your internal DevOps strategy to ensure that processes are as optimised as possible, and diagnose the issues you are facing within your organisation. Our experts will identify areas for improvement in the tools and processes used, with the right approach to solve them.
Complete DevOps deployment solutions.
We work closely with internal teams to develop the required architecture and roadmap throughout the entire application lifecycle - from development and testing to deployment. We provide continuous integration, delivery, automation, monitoring and collaboration throughout the DevOps lifecycle.
Expanded DevOps ecosystem through integration solutions
Open DevOps or other tools? We guide you in selecting the most appropriate apps and integrations and connecting and syncing them seamlessly for smooth data flow.
CI/CD Assessment and Strategy
We help you gain a comprehensive understanding of what Continuous Integration/Continuous Deployment (CI/CD) means and what a DevOps pipeline should look like in the context of your organization We provide expertise to automate the continuous delivery process and improve productivity and security.
DevSecOps Consulting
We ensure that you incorporate security measures at every stage of the development flow and maintain high code quality.
Recommended Atlassian products and services
Jira Software
Confluence
Bitbucket
Sourcetree
Bitbucket
Opsgenie
Statuspage
Alert management and incident communication
Access
Licensing and counselling
Business process analysis
Configuration audit
Implementation
Migrations
Maintenance & Upgrades
Training
Licensing and counselling
Licensing and counselling
We make sure you choose the right mix of products, add-ons and packages, helping you reduce administration costs.
Read more
Business process analysis
Configuration audit
Implementation
Migrations
Maintenance & Upgrades
Training