Contact us and get started today!
Reach out to us. We will be in touch with you shortly to figure out the best solutions for your organisation's needs.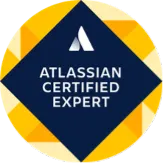 We are looking forward to hearing from you. Please feel free to get in touch via this form, we will get back to you as soon as possible. We are available to support you remotely in any corner of the world.
Should you require on-site support, we are active in Romania, Estonia and the Benelux area.
code lines in script and custom integrations
client requests successfully completed
Not sure which option fits you best?
Book a free, zero-obligation consultation session to get the guidance you need.